Customer Case : Van de Velde Bouwmateralen
Rocking business software at Van de Velde


'Bouwmaterialen Van de Velde & Zonen' is a leading company in the building material sector. 'Van de Velde & Zonen' wanted to get rid of their outdated DOS application (application with the blue & white letters) and searched for an all-in-one business application that integrates all business processes. Accomodata implemented Odoo Enterprise broadly with several custom-made distribution modules.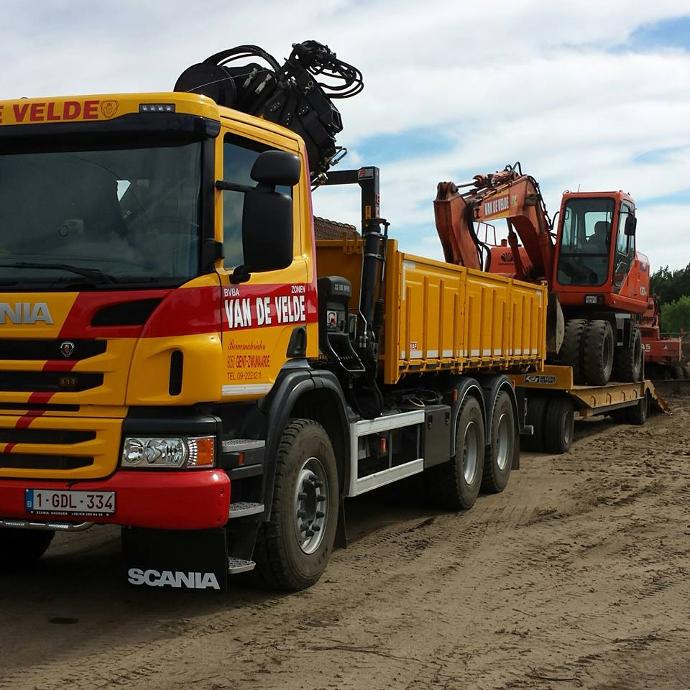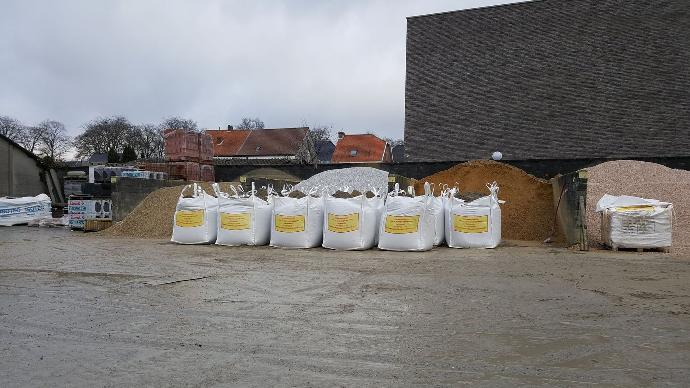 'Bouwmaterialen Van de Velde' provides construction materials along with advice and great service for more than 60 years. William Van de Velde, Isabelle Van de Velde, Peter Van de Velde, Charlotte Van de Velde, Cedric Van de Velde, Fabrice Van de Velde, Mathias Gabriël and Lieselot Gabriël are the ones leading this family business from Zwijnaarde.

"Construction materials are rooted in our genes, laughs Charlotte Van de Velde. At Van de Velde you're at the right address for construction materials such as concrete, stabilized sand, bricks, plaster boards, isolation, pvc, ornamental gravel, floot tiles, clincker bricks, construction waste bags, tailored concrete elements, fences, ... You can also count on Bouwmaterialen Van de Velde for any ground and crane works.
​

Search for a new system

Since more than 20 years, 'Bouwmaterialen Van de Velde& Zonen' used a semi-custom made application which managed sales and invoicing. However itwas a very stable application, the technology didn't fit the needs of the modern client.Making a sales order or a quotation was pretty elaborate for example.

I T was often impossible to get certain information into an Excel file. This was the main reason Van de Velde start looking for a new system. Several potential suppliers, among which Accomodata, were reached out to.
Thedemo of the Odoo platform immediately captured the imagination. The Odoo solution would make it possible to host the application by an external party. This instantly created an extra advantage: no more need to (re)invest in an expensive server. Accomodata's approach, their references and the nearness of their offices in Deinze andRonse were decisive to win Van de Velde over.

"On July 1st we successfully went live with Odoo Enterprise! The change was rather effortless. All employees were quicky up to speed with this new working method which would certainly bring us a lot of time saving and efficiency."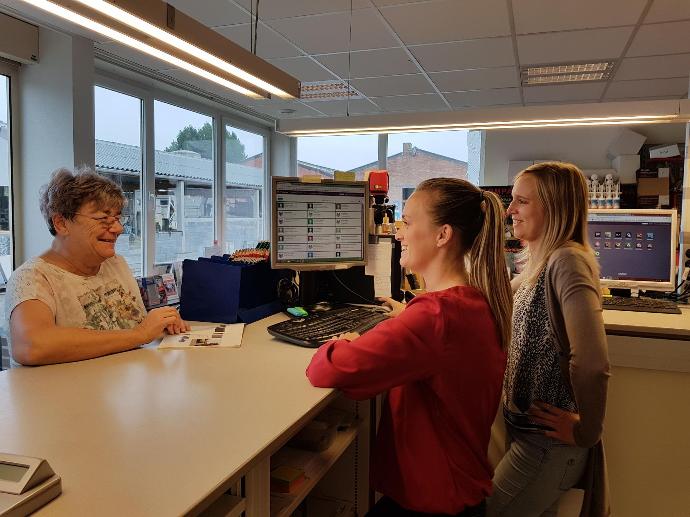 Odoo Enterprise at 'Bouwmaterialen Van de Velde': CRM - PoS - Sales - Invoicing - Accounting - Reporting
The Odoo application at Van de Velde is being hosted and run on a secured private server in the cloud. Everywhere there's access to the internet, they're able to connect with their Odoo environment. More specifically Odoo runs on 2 work stations at the counter and 3 PCs in the backoffice. Even in the warehouse or in the trucks they can log in on their Odoo account with a tbalet or smartphone through mobile network.
Orders, counter sales and delivery slips are mainly edited at the counter. "It is very handy that documents can be sent by mail and there's an easyfollow-up of the communication regarding to quotations."
"The actual order handling happens at the warehouse. Invoicing on its turn is done at the back-office. The invoicing process is quite faster and easier than before. Periodically we select the billable orders per client and per project to generate a batch invoicing."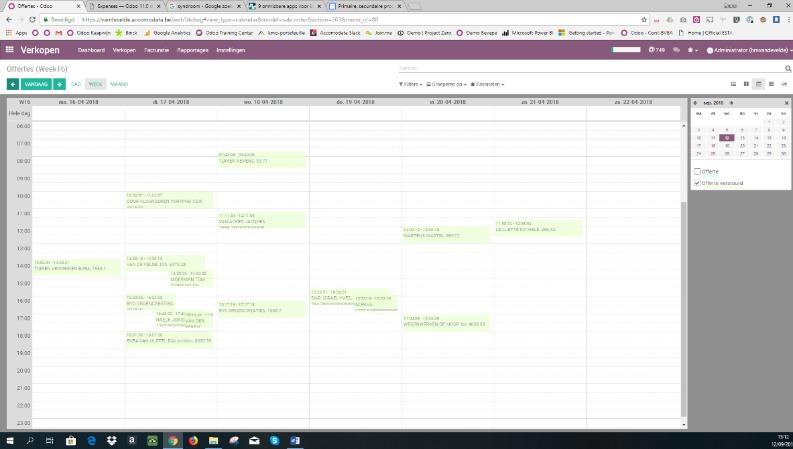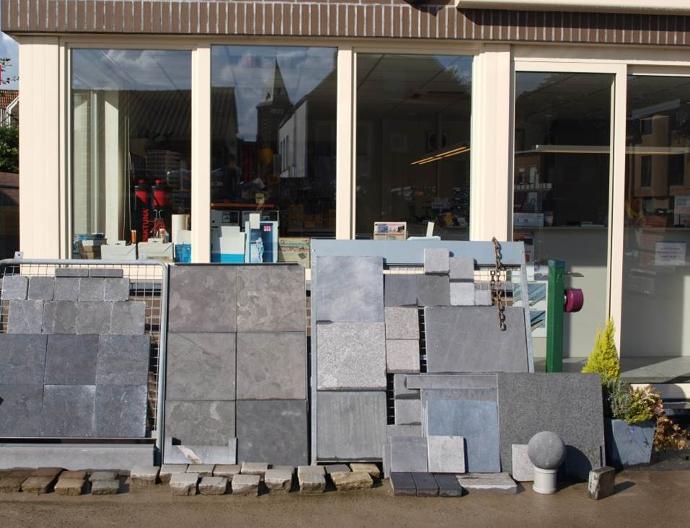 "Before the Odoo era, we physically went to our accountant with all of our purchase and sales invoices. Thanks to the integration possibilities in Odoo, we execute several basic accounting actions ourselves, like posting purchase and sales invoices and the registration of finances (throughout CODA-files). At the end of a certain period, our accountant logs in to our Odoo environment to do the VTA declaration and monthly closing directly in our system. Again, a major time saver."
"Our priorities for the future are already determined. We want to build out the delivery planning and we"re thinking about introducing a client portal where clients can log in and follow up all historical data like quotations, orders, invoices. Therefore we count on the expertise of Accomodata", Charlotte adds.
​

"

At the end of a certain period, our accountant logs in to our Odoo environment to do the VTA declaration and monthly closing directly in our system. Again, a major time saver.

"

Facts & figures
- Company: Bouwmaterialen Van de Velde & Zonen
- Sector: distribution of construction materials
- Odoo Enterprise - hosted by Accomdata
- Apps : CRM - Website - eBusiness - Bulk-mailing - stock - events (counter)sales- Invoicing - Accounting -Reporting
- +/- 2500 articles
- Go Live: 01/07/2017